Today's franken is another pretty summer shade, and one of my favorites (so far)!
I used China Glaze Golden Enchantment gold holo glitter, Sinful Irish Green, and Blueberry pigment from TKB Trading.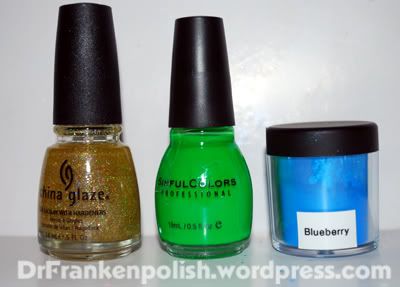 I mixed 1/2 Golden Enchantment with 1/2 Irish Green, then added 1/2 teaspoon of Blueberry pigment.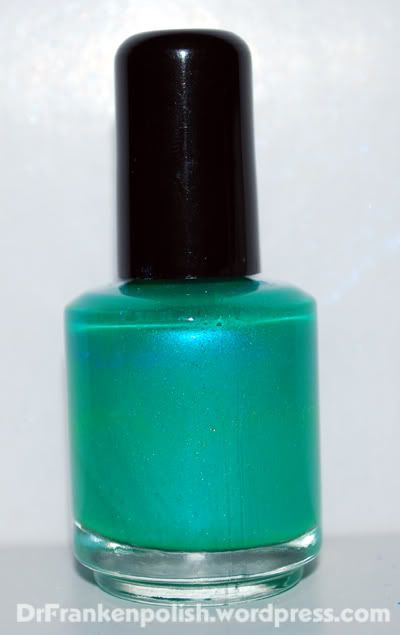 I'm really disappointed that you can't see the glitter in the pic very well, but on the nail, it really sparkles!!!
As always, give me a shout if there's a color you'd like to see! I have a few more summer shades coming up soon.