I have a ton of blue holos in my collection…but none like today's slate blue holo franken!
As with the previous holo, I am using Color Club's Worth the Risque for the base. Everyday Minerals pigment in Silver Spoons was my first choice to mix with, since I've used it in the past to franken with.
The slate color in the pigment really comes to life once mixed into the polish!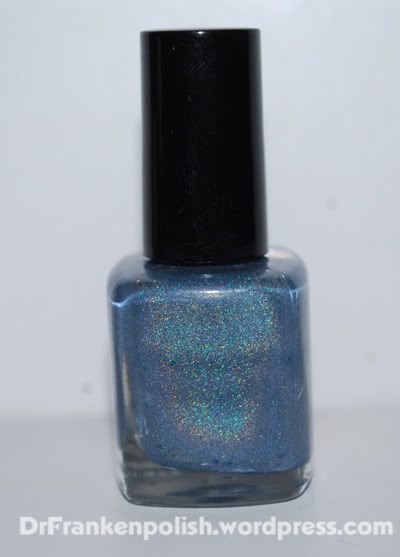 I was a little concerned that mixing pigment with a holographic polish base would cause clumping, but as you can see, it applied smooth and even!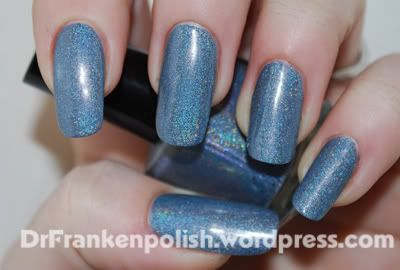 As always, I'm open to requests, so give me a shout if there's a color you'd like to see!