I have some really awesome super glitters coming up, but today I have the last of my recent jellies! Reader Mimi asked if there was anything else she could use Sinful Dream On for (what I used for Grapesicle), and I also had a few requests for a purple jelly polish. Todays franken takes care of both!
I used Sinful Dream On, Wet 'N Wild clear, and Wet 'N Wild Black Creme.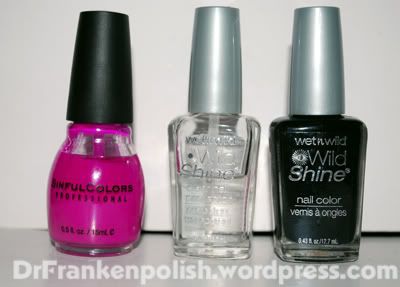 I filled an empty bottle half full with clear, then added in just less than 1/2 of Dream On. This leaves room to add in the black, which I used about 20 drops of. You can use more of less, depending on how dark or light you want the purple.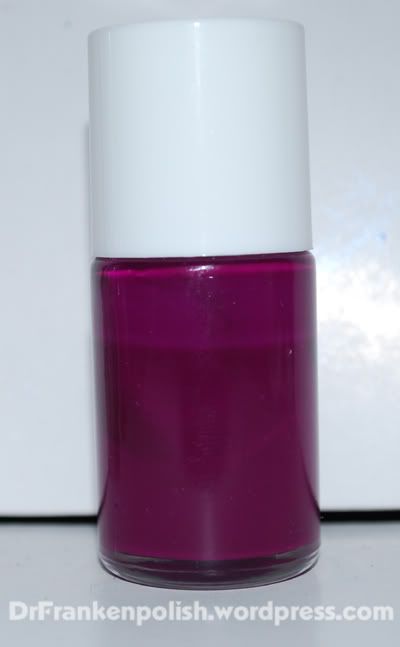 Like other jellies, this has super shine to it! I used three coats, and it covered well. My application is slightly messier than normal…drinking a whole pot of coffee before swatching isn't really a good idea!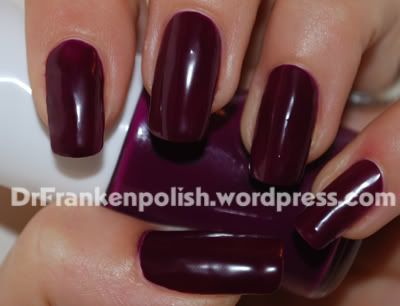 Thanks for looking!