My franken today is compiled of some leftovers I found when I was cleaning out my franken supplies.
I used a silver unamed Bloomingdales polish, and an unknown shimmery cornflower blue pigment.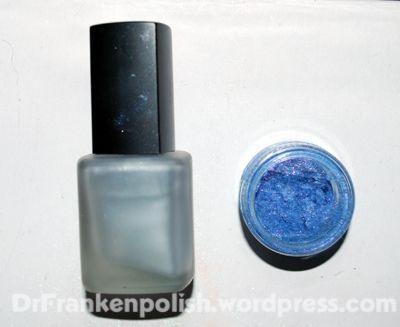 I filled an empty bottle 3/4 full with the silver, then added in 1 teaspoon of the cornflower blue pigment.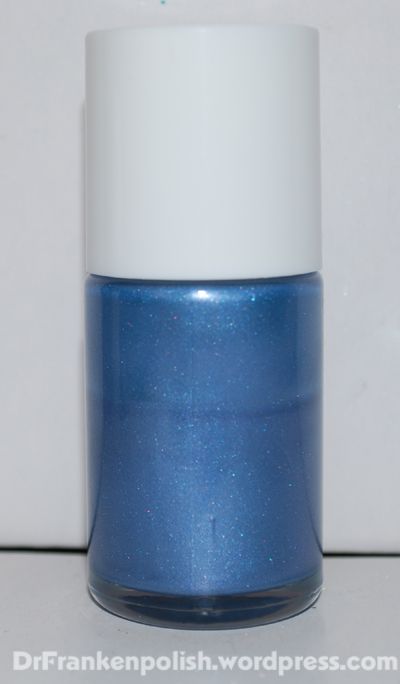 For being made on a whim, this came out pretty cool! It has a subtle violet flash to it, and a gorgeous shimmer!
Now be sure to tune in this Monday…I will be posting my first ever giveaway!!!