Hello, everyone!
I'm back with yet another Overall Beauty Minerals franken! This one definitely came out REALLY great…and is cool looking. I also added a little something to the name to properly describe it.
I choose Orly Rock Candy to pair with OM's "Cinder" pigment. Cinder is a dark smoky black with teeny tiny purple glitter flecks. This was actually the second franken I made with Cinder…the first being a FAIL. Not a huge fail, but still not what I wanted, and these pigments are so darn pretty they deserve nothing less than a 100% effort on my part! Rock Candy was a wise choice, and I only needed about a
teaspoon of Cinder pigment.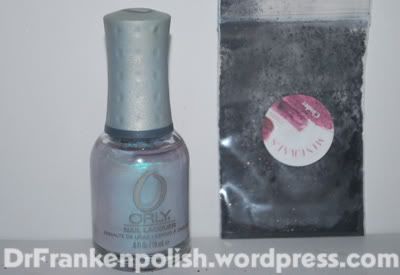 I'm actually glad the first attempt didn't work…otherwise I might not have discovered this duochrome beauty!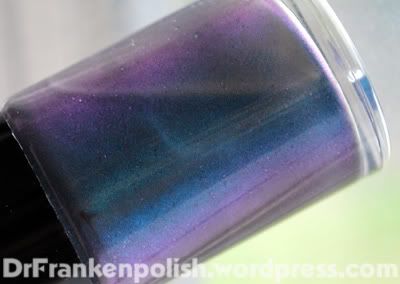 It flashes between a vivid teal, deep shimmery purple, and an array of blue hues in between. Reminds me a lot of one of the old and long-gone Sally Hansen Prism colors, Turquoise Opal. The fine purple glitter in the Cinder pigment really pops out when the sun hits this. Of course the weather here has been madness (Tornado warnings in NY, really?!) so sun has been scarce.
Indoors:


Outdoors with very partial sun:

Thanks for stopping by! I have the last (and my favorite) of these coming up tomorrow, so check back!