Hello Franken-friends!
I have a really cool glitter polish for you today. I received a ton of compliments on this one when I wore it…glitters tend to have that effect on people.

For the base, I used LA Colors in Amethyst, which is a pretty color on its' own…but sadly, after I opened the bottle the cap was all wonky and wouldn't close again properly, so I decided I may as well franken with it while I was re-bottling it.
After pouring the entire bottle of Amethyst into an empty bottle, I added in 1 tbsp. each of Martha Stewart glitter in Turquoise and Lapis Lazuli. You can use less glitter for a more subtle effect, but I wanted this to really shine!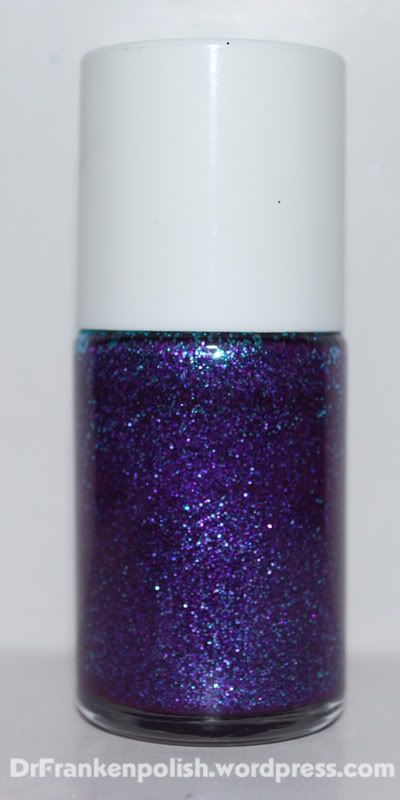 I can see why this was getting so much attention from people…it's fabulous! I think this one will be going on my favorite franken list.
Up close of the glittery goodness…
Now, I know a lot of you are curious as to what this "big news" I've been hinting at recently. Sadly, it isn't polish related, but it is huge news for me. My fiance and I have been house hunting for our first house this past year, and after what seemed like forever…we finally found it! People told me house hunting and the home buying process was horrible and stressful, and they were absolutely right! But I made it through this all alive, and will be moving into my new house in a month. I'll be taking a brief break from frankening, but I promise I will be back soon with some cool stuff for you all!
Halloween is coming up, after all!
And as always, thanks to all of you polish lovers that take the time to read my blog and leave me wonderful comments…you guys are awesome! <3