Today I have the grand finale to our planetary journey into duochromes. It seems fitting that our last planetary polish should be Pluto! I know, I know…Pluto is actually no longer considered a planet.
I decided to use Wet 'N Wild black again because I thought it was a good choice to compliment the Travel to Pluto pigment from TKB Trading. I filled an empty 0.25 oz bottle with 3/4 black, and mixed in 1 teaspoon of Pluto pigment.

Is it grey? Purple? Blue? I think I even see a bit of green in there! As you can see, I needed several pics to capture the color morphing going on here!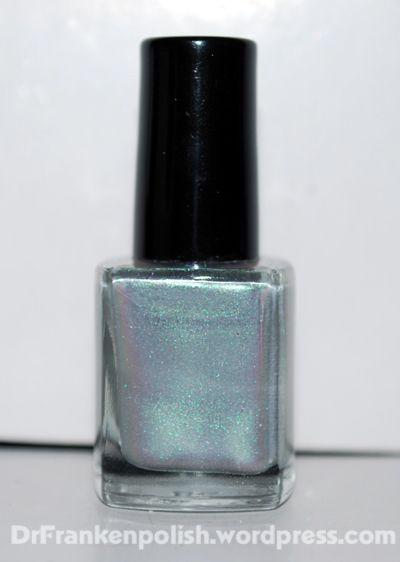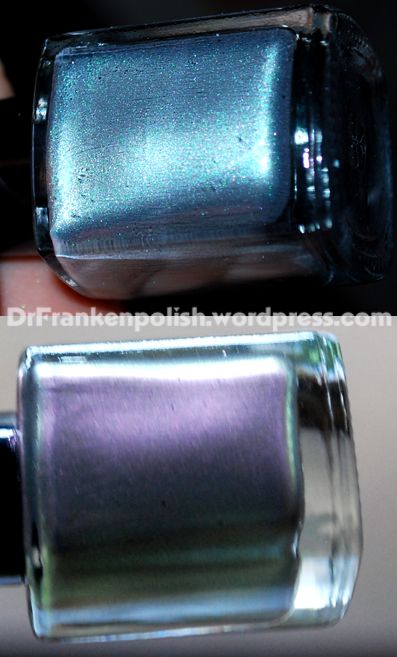 Again, no sun here. Grrr! This one is truly spectacular in person, and I am glad I saved it for last!
Although this duochromes were fun to make, they were a pain in the butt to photograph! I may attempt some more in the future, but I'll be moving on to other ventures so check back soon.